VyprVPN

odborné hodnocení: Bezpečný přístup k blokovaným stránkám a stránkám s omezeným přístupem

Jackie Goldstein
(Internetový a bezpečnostní expert)
Naše testování VyprVPN ukázalo, že se jedná o jednoduchou a příjemnou službu. Vše fungovalo bezchybně a je velmi snadné přijít této službě na kloub, a to i pro nové uživatele VPN softwaru. VyprVPN má oproti svým konkurentům jednu znatelnou výhodu. Mají technologii zvanou Chameleo...
Apr 27, 2018
VyprVPN

Uživatelských recenzí
Nejsou k dispozici žádné recenze pro VyprVPN, pokud máte zkušenosti s jejich službami, prosím, buďte první a napište recenzi!
Mostly stable and reliable
Vypr VPN is usually quite fast to connect and stable. There have been occasions when the connection dropped and I had to reconnect, but that is the exception rather than the norm. Video streaming is also pretty stable and fast. It is easy to set up and use and most importantly provides me with peace of mind knowing that I'm using a VPN while surfing.
---
Zobrazit plány
Odpovědět na tuto recenzi
Věděli jste, že schvalujeme všechny recenze uživatelů. Společnosti si nemohou zaplatit za zahrnutí ani smazání žádných z nich.
Responsive customer service
Works well mainly, but sometimes WiFi doesn't work well—probably more a function of the WiFi than the vpn. Easy to use and excellent customer service. Whenever I have a question, I hear back within less than a day, often within hours or minutes.
---
Zobrazit plány
Odpovědět na tuto recenzi
The best thing after sliced bread
Easy to use on multiple devices (idevices and Windows). The latest upgrade on Windows 10 hit a snag but a reinstall fixed the problem. It is also pretty cool to see requested features being implemented, the development team cares about customer feedback.
---
Zobrazit plány
Odpovědět na tuto recenzi
Podívejte se na nejlepší 3 alternativní VPN
| Vlastnosti | Popis |
| --- | --- |
| Počet umístění serverů (země) | 65 |
| Počet serverů | 700 |
| Počet IP adres | 20000 |
| Vede VPN protokoly | Částečně |
| Zahrnuje kill switch | Ano |
| Zařízení za licenci | 5 |
Jak používat VyprVPN
4.6 / 5.0
1. Nejnovější software si můžete rychle stáhnout pomocí tohoto odkazu (trvá to jen několik minut) a nainstalovat aplikaci, která vás provede celým procesem pro zajištění, že nic nebylo opominuto.

2. Následně je nutné stáhnout VyprVPN .ovpn soubory a rozbalit složku.

3. Pak přejděte do OpenVPN instalačního adresáře, otevřete složku 'config' a přesuňte obsah ze ZIP souboru do složky 'config'.

4. Poté klikněte pravým tlačítkem myši na ikonu OpenVPN (na ploše) a vyberte 'Run as Administrator'.

5. Klikněte pravým tlačítkem myši na ikonu OpenVPN GUI (umístěné v systémové liště v pravém dolním rohu obrazovky počítače) pro zobrazení umístění serverů, najeďte myší na místo, kam se chcete připojit a klikněte na 'Connect'.

6. Po výzvě zadejte vaši emailovou adresu a VyprVPN heslo. Nyní jste připojeni k serveru a ikona v systémové liště zezelená (je-li úspěšné).

Stáhnout nyní


Vypr VPN nabízí 4 úrovně služeb. Bezplatná služba má limitovaný měsíční objem přenesených dat 500 MB, umožňuje 2 současná připojení, zahrnuje NAT firewall, PPTP, OpenVPN, L2TP/IPsec a Chameleon.
VyprVPN Basic zahrnuje neomezený objem přenesených dat na jedno připojení + PPTP.
VyprVPN Pro stojí nepatrně více, ale také umožňuje využití neomezených dat na 2 současných připojeních, a zahrnuje také NAT firewall, PPTP, OpenVPN, L2TP/IPsec a Chameleon.
VyprVPN Premier je nejdražší plán, který nabízí neomezený přenos dat na 3 současných připojeních a rovněž zahrnuje NAT firewall, PPTP, OpenVPN, L2TP/IPsec a Chameleon.
Jedná se o rozumné ceny v závislosti na úrovni, kterou budete potřebovat. Novým uživatelům doporučujeme nejprve vyzkoušet jejich bezplatné připojení a budou-li spokojeni pravděpodobně zvolit VyperVPN Pro pro nejbezpečnější připojení, která využívají revoluční Chameleon technologií. Jedinou výhodou služby Premier je možnost dalších připojení.
Spolehlivost a podpora
4.7 / 5.0
VyprVPN je velmi spolehlivá služba, jejich připojení během testu neselhalo a vždy fungovalo velmi dobře při vysokých rychlostech. Nabízejí vynikající podporu ve formě live chatu, takže máte jistotu, že hovoříte se skutečnou osobou, která se může pokusit vyřešit vaše problémy. Zaměstnanci jsou přátelští a velmi usilovně a rychle pracují na vyřešení všech problémů, zůstanou připojeni a provedou vás jednotlivými kroky, dokud nebude problém vyřešen.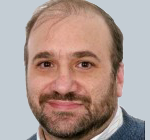 Jackie Goldstein
(Internetový a bezpečnostní expert)
Shrnutí našeho pohledu na VyprVPN
VyprVPN je rychlá a spolehlivá služba, se kterou jsme nezaznamenali žádné potíže ani v případě použití na celé řadě zařízení jako je PC, MacBook a tablet s operačním systémem Android. Poskytují velké množství serverů po celém světě, takže máte obrovský výběr a je velmi pravděpodobné, že najdete ten, který je vhodný pro vaše potřeby. Jedná se o skvělou VPN pro začátečníky - je snadno ovladatelná a velmi spolehlivá (i když rychlost může klesnout při používání mobilního připojení v porovnání s WiFi). Celkově se jedná o skvělou službu, jež nabízí fantastickou hodnotu za vaše prostředky. Dokonce nabízí záruku vrácení peněz, takže ji doporučujeme vyzkoušet - a i když to nebude přesně to, co chcete, nic tím neztratíte!